NEW: Last Updated in 15 June 2017 compatible with WP 4.8
Hide my WordPress PRO is an easy to use product designed to provide you with the best protection against hackers. When you start using this plugin, you will be able to hide the fact that you are using WordPress on your site.
Being able to cover up the common paths is critical, because you get to keep intruders away from sensitive website data. This is crucial, and it will provide you with a great experience and really good results in the long term. It will surely be worth it, not to mention that hiding the common paths will make hacking a lot harder as well.

Protect your WordPress website by hiding the fact that you are using WordPress for your website.
In Hide My WordPress PRO you will get:
Hide WordPress wp-admin URL
Hide WordPress wp-login.php
Custom admin and login URL
Custom wp-includes path
Custom wp-content path
Random plugins names
Random themes name
Custom plugins path
Custom uploads path
Custom authors path
Custom comment URL
Custom category path
Custom tags path
Custom style.css for themes
Remove unwanted classes
Remove ids from stylesheets and scrips
Hide _wpnonce key in forms
Hide and classes
Hide Emojicons if you don't use them
Disable Rest API access
Disable Embed scripts
Disable WLW Manifest scripts
Brut Force Attack Protection
Math function in Login Page
Custom attempts, timeout, message
Support for WordPress Multisites
Support for Nginx
Support for IIS
Support for LiteSpeed
Support for Apache
Support for Bitnami Servers
Integrated with Wp Rocket plugin
Hide My WordPress do not physically change the paths on your server. We use the WordPress hooks for that.

PLUGIN SPEED:
There are more and more plugins you can use for hiding the common paths, and you need to consider using one as fast as possible. Your entire website security is at risk, so the best thing you can do is to opt for this and results can indeed be worth it.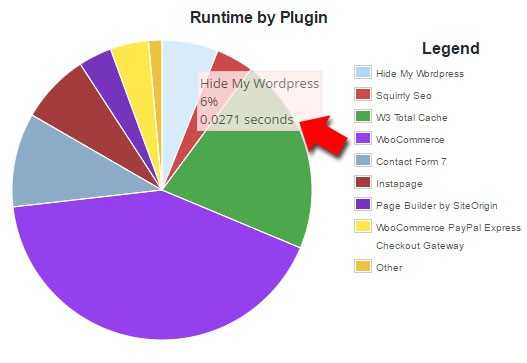 NEW!
Support for subdomain and subdirectory Multisites
Support for Nginx server
Support for IIS server
Support for LiteSpeed server
Support for Bitnami servers
AND MORE:
Support for Apache Servers. Add extra security into .htaccess
Premium Support for any issue during the installation
However, once you start using Hide my WP PRO, the website security will be improved, you will receive constant updates, and you also get a Ninja mode that automates most of the features.
You won't have to worry about hackers anymore once you start using Hide my WP PRO because this is the tool you have to use whenever you want to take the website security to the next level.
So, give it a shot and hide the common paths in WordPress right now. This will offer you the much-needed security boost!
CHANGELOG:

= 3.0.007 =
* Removed deprecate functions
* Fixed blank screen on plugin deactivation

= 3.0.006 =
* Fixed on Updating the Warning: in_array() expects parameter 2 to be array, null given in /home/xxxxxxxx/public_html/modules/9b455209c1/classes/Tools.php
* Compatible with WP 4.8

= 3.0.005 =
* Increased the loading speed
* Compatible with WordPress Contact Form 7
* Compatible with All in one wp security
* Compatible with WP 4.7.5 and 4.8 beta

= 3.0.004 (29 May 2017) =
* Rename the paths when the WordPress URL is different than Site URL in Settings > General
* Ignore the www. in the rename process

= 3.0.002 (23 May 2017) =
* Fixed rewrite table to prevent losing the rewrites
* Added custom and hidden admin path for nginx servers
* Changed config steps for nsing servers
* Updated the IIS config for IIS servers

= 3.0.001 (19 May 2017)=
* Hide My WP is compatible with more themes including Avada, Salient, BuddyPress and 
* Fixed the rewrite for http call when https is set in Settings > General
* Better UX for Setting Hide My WP in Ninja Mode
* Optimized the loading speed

= 3.0.000 (11 May 2017)=
* Added more options for login redirect
* Fixed the forced login redirect 
* Added the option to hide the new admin path

= 2.3.032 (5 May 2017) =
* Fixed notice warning message
* Added the rewrite table on other plugins upgrade 

= 2.3.031 (5 May 2017) =
* Fixed has_caps error on login redirect
* Added the Backup and Restore option
* Added more compatibilities with other plugins
* Fixed the 2.3.028 bug when going back to Default Settings
* Fixed logout action when saving the new settings
* Fixed the lostpassword rename on login page
* Notification when new plugins or themes are added to include them in the hiding list
* Update the Fix Relative URL

= 2.3.028 (25 Apr 2017) =
* Hide My WP is compatible with more themes including Jupiter Theme
* Fixed rewrite for 404 pages when wp-rocket plugin is active
* Compatible with more plugins
* Hide My Wp works with WP 4.7.4

= 2.3.027 (20 Apr 2017) =
* Prevent from adding same paths for admin and login
* Prevent from changing the paths until the final confirmation in admin
* Find all themes in hide my wp
* Fixed issue with the style.css rename
* Fixed redirect to front-page on redirect options
* Fixed 500 error when WP API is switched on
* Fixed small css issues

= 2.3.023 (14 Apr 2017) =
* New option to remove all version from images, css and js files
* New option to remove the style ids from code
* New option to rename the style.css file and hide the theme name from it
* Fixed rewrite option on WordPress Automatic Update option
* Fixed the rename of the URL in inline styles

= 2.3.021 (4 Apr 2017) =
* Fixed the pattern remove from Advanced Settings
* Remove the Rocket Plugin Name from the footer
* Remove wp- names from Wp Rocket burst filenames

= 2.3.020 (1 Apr 2017) =
* Fixed small bugs for ajax calls
* Hide Admin Bar for logged users when Hide Paths For Logged Users is on
* Don't hide paths in dashboard for logger admin users

= 2.3.019 (31 March 2017) =
* Added custom lostpassword and register URLs
* Fixed the confirmation redirect when login is changed
* Moved the Hide Old Paths option in Advanced and fixed the Saving issue

= 2.3.018 (29 March 2017) =
* Update the filter that removes generator meta
* Update the filter that removes the version number from all links
* Knowledge Base at: http://hidemywp.wpplugins.tips/
* More details for setting up on nginx servers
* Don't change the paths for other sub-domains when wp-rocket is on
* Prevent loading images errors when the rewrite is not set up
* Changed from Forbidden to 404 for old paths
* Change to default when users couldn't set the rewrite for admin and can't access the admin
* Fixed to remove the version number from links when it contains special chars
* Fixed the wp-admin redirect to login for some themes

= 2.3.015 (20 March 2017) =
* Update the language text from Brute Force Login Page
* Fixed the apache fatal error for non apache servers
* Add custom class remover in Settings > Hide My Wp > Advanced
* Fixed small bugs

= 2.3.014 (14 March 2017) =
* Update the language text from Brute Force Login Page
* Fixed small bugs

= 2.3.013 (20 Feb 2017) =
* Fixed compatibility bugs with more themes
* Fixed notification issues

= 2.3.012 (15 Feb 2017) =
* Fixed the ajax call when users are not logged in
* Fixed relative paths
* Redirect all admin paths to 404 when user is not logged in
* Reset brute force attempts when a user successfully logged in
* Hide My Wp works with WP 4.7.3

= 2.3.010 (13 Feb 2017) =
* Fixed the login issue in some themes
* Small adjustments for WP Rocket plugin
* Added the Brute Force Protection
* Added the Math function for login page
* Added login attempts for Brute Force
* Added lock timeout and white-list for Brute Force
* Added custom message lockout
* Added countdown attempts for login fails
* Added Lock IP list and Unlock option
* Added the option to restore the settings after plugin activation

= 2.3.001 (28 Jan 2017)=
* Hide common paths if "Hide URLs for Logged Users" is switched on * Hide the common paths when URLs contain queries * Update cookie security for WP Multisite with subdirectories
* Removed the wp_config.php ADMIN_COOKIE_PATH line
* Added support for plugins that user PLUGINS_COOKIE_PATH
* Prevent other plugins to redirect the custom login path
* Added new options in Advanced mode
* Fixed admin to 404 when user is not logged in
* Added option to customize the wp-admin in WP Multisite mode with subdirectories
* Update the compatibility with more WP Themes
* Remove HTML comments from source code
* Hide My Wp Works with WP 4.7.2


FAQ
Can I install the PRO version if I have the Free version of HMW installed?
YES. The PRO version will take all the previous settings from the FREE version and after you activated the PRO version you can remove the Free version from your website
---
Can I activate Hide my WordPress as WP Multisite network?
YES. The plugin detects the WP Multisite and will allow you to activate only the safe settings.
---
Does the PRO version is a One Time and Lifetime payment?
YES. The plugin price is One Time Payment and the version updates are Free.
Note: We don't offer lifetime support. The support is for the plugin installation on one website.
---
Can I use the Unlimited Websites License as an Agency?
No. The license is for one owner with multiple websites. If you are an agency please contact us for an offer.
---
Do you offer refunds?
Please read our Refund Rules.