With the multitude of new plugins that are released for WordPress year by year, it becomes difficult to know exactly which are 'must have' WordPress plugins and which ones better to leave on the digital shelves. Well luckily for you we have narrowed down the list to 10 amazing plugins which will allow you to generate a whole different user experience.
The first to make it on to today's list is a very powerful and intriguing tool. Whether it is the ability to accelerate page loading speeds (something that will never quite be fast enough for consumers) or the fact that it protects against DDoS attacks as well as vulnerabilities that are specific to WordPress, this plugin really deserves its spot.
Other benefits CloudFlare provides include a one-click installation process and overall improvement to SEO. But one thing that may set it apart from other plugins this year is the international server network that CloudFlare has at its disposal. Spread in different regions of the world it provides excellent deliverance of your website to a global array of possible users, using the server closest to them.
As we are on the topic of speed, this next plugin should definitely be of interest to WordPress users who desire optimum performance. WP Rocket has the ability to speed up loading times by creating caches. This, in summary, increases speed by minimizing the amount of requests made on the site, meaning that the servers have to do less work.
WP Rocket has also made a point of being very user-friendly and has had significant reports of increased site performance backing its claims.
So this next plugin combines both performance and security, something that is of ever-increasing importance in our digital world. With Hide My WordPress Ghost you will have the ability to conceal the fact that your website was built in WordPress CMS.
Hackers may attempt to use software or bots to target your website but will be unable to do so through the protection of this plugin. It even provides resistance against other threats such as spammers and mass hacking attempts.
This plugin changes the WordPress paths, making previous ones inaccessible which blocks the hacker bots access to PHP files.
This mechanism provides effective protection against SQL-Injection XSS type attacks. It even provides you with the incredible ability to whitelist or even block certain IP addresses. But that isn't everything this state-of-the-art plugin provides its users with. It also provides Brute Force Login protection, gives you security alerts and allows you to keep track of everything using a well-organized User Activity Log.
This plugin is a definite top-of-the-range upgrade for anyone looking to strengthen their site. Upgrading to the full version of this fantastic plugin is also well worth considering due to its very moderate pricing and enhanced features.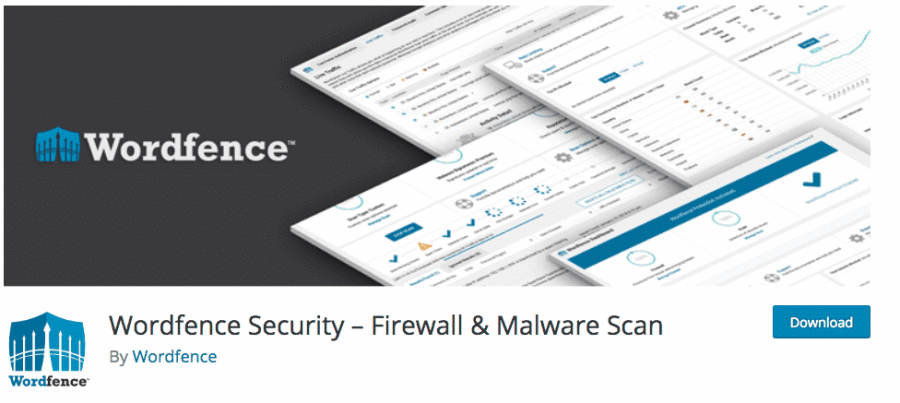 Another security plugin, Wordfence has also made it on to the list. This plugin is designed for monitoring and keeps track of the things that are happening around your website. It also alerts you if it suspects them to be malicious in intent. Not only does it work as a shield protecting you from potential hacks, it also delivers you information about those hacks.
With all-encompassing traffic monitoring features this plugin allows you to keep track of everything coming in and out of your site, whether it's human, a bot or 404 errors. Security-login enhancements are also one of the big benefits of this must have: Two Factor Authentication combined with password strength analysis.  
Now, this next plugin is fantastic if storage security is a priority to you. A powerful back-up generator, UpDraft has over a million users worldwide.  Everything from themes and plugins to databases is systematically stored even with the free of charge version of this WordPress plugin. This makes restoring your information very easy should the necessity ever arise.
Cloud storage is also possible with the plugin allowing the user choice between Google Drive, DropBox and Amazon S3. Fantastic and cost efficient if you happen to want a free plugin with all the power of a premium one, though the upgrade to the full version may be worth your consideration.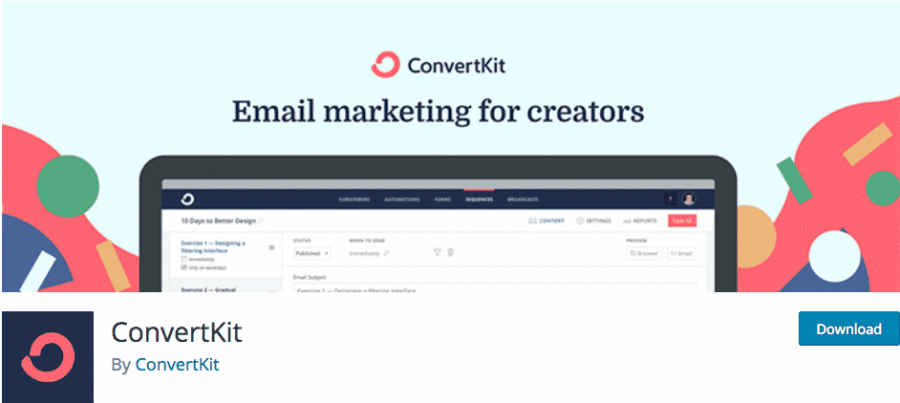 Now we move away from security and on towards marketing with ConvertKit. Though there are multiple features of this plugin we decided to focus on the highest selling point of this plugin. ConvertKit allows the user to create subscriber specific tags which will give you the analytical information needed to customize said subscriber's experience. If you were to own a blog on mechanics for example and had a sales page, you would be able to tell that a subscriber on your email list had visited this page and would be able to adjust future emails accordingly.
Information can be powerful.
7
Smush Image Compression and Optimization
Everyone knows that pictures are pretty much a must on every modern website. However, images that have been left without proper optimization can create a serious decrease in loading speeds as well as make your page unappealing to users. However, the manual process of changing and compressing images can be rather time-consuming and therefore this plugin has made it on to this year's list.
Decreased storage space and increased speed are some of the major benefits this app provides as every image, whether already on your site or newly added will be put through the Smush Optimization process, removing the need for creators to do so manually (though they maintain their ability to do so).
Using the WP Smush plugin you keep image quality the same, whether it is a JPEG, GIF or PNG making it applicable across a spectrum of formats.
In 2019 the importance of having your WordPress site mobile friendly is becoming indispensable alongside the regular desktop design. More people are using smartphones every day and luckily WPtouch allows you to keep ahead of this growing number of opportunities. The plugin creates a sleek and simplistic theme for every user that visits your site via their mobile phone.
Simple yet effective, WPtouch simply extends the amount of devices that your site will be effectively displayed on by making it not only mobile but more specifically touchscreen-friendly. This may not sound like much but nothing is worse than a website that is not tailored to the user experience: in this case modern mobile users.
The themes are also designed to pass the Google Mobile test, which means less hassle for you. Extremely convenient.
If you are in the need of increasing your website leads then OptinMonster is definitely the must-have plugin you are looking for. Currently one of the most impressive systems on the market this plugin allows you to generate leads through a sophisticated targeting and segmentation features. This means that people will see what you want them to see and when you want them to see it.
A/B testing is also included in the package allow you to track the success of your landing pages. OptinMonster is fantastic for anyone looking to invest into the growth of their site.
Finally to conclude this list of must-have WordPress plugins for 2019 we have an extremely holistic visual creator tool. Elementor Page Builder is designed for the average user without much technical knowledge to create the kind of visually engaging website that will attract users and turn them into regular visitors. With its classic 'drag & drop' approach this tool gives you the necessary skills to shape your content to match your needs and desires.
Have you ever wanted to learn code? If the answer is no but you want a stunning looking website then add this plugin to your WordPress today.
And this concludes today's list of the top 10 must have wp plugins you should try this year. Whether just one or the multitude, anyone who is serious about using their WordPress website for business or leisure ventures should be willing to invest in some of these this year. Don't be left behind.
Latest posts by John Darrel
(see all)