Having a slow-loading website can have repercussions for both your search engine ranking as well as the user experience.
This is why you have to opt for the best WordPress cache plugins, as they will enable you to store recently used information on your visitor's hard drive.
As a result, all time-consuming elements will be stored offline on the user's drive, and he will have a much faster loading time. In order to do this, you will have to focus on using the right WordPress cache plugins.
Before you start using this type of plugin, you should check the website speed to see what you have to work with at this time. https://tools.pingdom.com/ and https://developers.google.com/speed/pagespeed/insights/ are two great sites that will help you solve this issue fast and with little to no effort.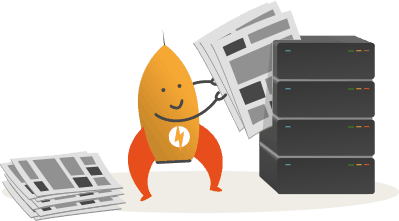 WP rocket delivers a very intuitive setup; it offers fast page caching that is immediately activated, and it also has Google Fonts Optimization that will minimize the HTTP requests.
The plugin also integrates with CloudFlare, so the value that you can receive is magnificent.
It also defers the JavaScript file until the page gets rendered.
Overall, it's a very good tool that delivers a stellar performance boost which is easy to see.
Features:
Quick Setup
Page Caching
Cache Preloading
Sitemap Preloading
GZIP Compression
Browser Caching
Database Optimization
Google Fonts Optimization
Remove Query Strings from Static Resources
LazyLoad
Minification/Concatenation
DeferJS Loading
CloudFlare Compatibility
DNS Prefetching
Mobile Detection
Multisite Compatibility
Ecommerce Friendly
Multilingual Compatibility
Connected Users
Import/Export
Developer Friendly

WP Fastest Cache offers support for SSL and CDN, it allows you to disable and enable mobile support, but at the same time it also allows you to block cache for specific pages.
It also allows you to delete cache files if necessary and it also includes a Mod_Rewrite that makes it easy to handle cache as you see fit.
Wpfc does not support WordPress Multisite yet.
Features:
Mod_Rewrite which is the fastest method is used in this plugin
All cache files are deleted when a post or page is published
Admin can delete all cached files from the options page
Admin can delete minified css and js files from the options page
Block cache for specific page or post with Short Code
Cache Timeout – All cached files are deleted at the determinated time
Cache Timeout for specific pages
Enable/Disable cache option for mobile devices
Enable/Disable cache option for logged-in users
SSL support
CDN support
Preload Cache – Create the cache of all the site automatically
Exclude pages and user-agents
PERFORMANCE OPTIMIZATION
Generating static html files from your dynamic WordPress blog
Minify Html – You can decrease the size of page
Minify Css – You can decrease the size of css files
Enable Gzip Compression – Reduce the size of files sent from your server to increase the speed to which they are transferred to the browser.
Leverage browser caching – Reduce page load times for repeat visitors
Combine CSS – Reduce number of HTTP round-trips by combining multiple CSS resources into one
Combine JS

W3 Total Cache is a tool designed to improve your SEO and make the site run faster. It enables you to reduce the download times, and it offers CDN integration.
It also offers better web server performance, and the browser caching is also improved here as well, which is imperative to keep in mind. You receive mobile support too!
Features:
Compatible with shared hosting, virtual private / dedicated servers and dedicated servers / clusters
Transparent content delivery network (CDN) management with Media Library, theme files and WordPress itself
Mobile support: respective caching of pages by referrer or groups of user agents including theme switching for groups of referrers or user agents
Accelerated Mobile Pages (AMP) support
Secure Socket Layer (SSL) support
Caching of (minified and compressed) pages and posts in memory or on disk or on (FSD) CDN (by user agent group)
Caching of (minified and compressed) CSS and JavaScript in memory, on disk or on CDN
Caching of feeds (site, categories, tags, comments, search results) in memory or on disk or on CDN
Caching of search results pages (i.e. URIs with query string variables) in memory or on disk
Caching of database objects in memory or on disk
Caching of objects in memory or on disk
Caching of fragments in memory or on disk
Minification of posts and pages and feeds
Minification of inline, embedded or 3rd party JavaScript (with automated updates)
Minification of inline, embedded or 3rd party CSS (with automated updates)
Browser caching using cache-control, future expire headers and entity tags (ETag) with "cache-busting"
JavaScript grouping by template (home page, post page etc) with embed location control
Non-blocking JavaScript embedding
Import post attachments directly into the Media Library (and CDN)
WP-CLI support for cache purging, query string updating and more
Various security features
Caching statistics for performance insights
Extension framework for customization or extensibility e.g. New Relic, Cloudflare, WPML and more
Reverse proxy integration via Nginx or Varnish

Comet Cache makes it easy for you to control the automatic cache cleaning behavior.
You can also use it to ignore or cache URLs that have query strings, and it also has HTTP referred and user agent exclusion patterns as well. The plugin also has the ability to set expiration times for all cache files if you want.
The Comet Cache plugin uses configuration options that you select from the options panel. See: Comet Cache -› Options in your Dashboard. Once a file has been cached, Comet Cache uses advanced techniques that allow it to recognize when it should and should not serve a cached version of the file.
By default, Comet Cache does not serve cached pages to users who are logged in, or to users who have left comments recently. Comet Cache also excludes administrative pages, login pages, POST/PUT/DELETE/GET(w/ query string) requests and/or CLI processes.
Features:
SIMPLE and well-documented configuration (just enable and you're all set!).
Options to control the automatic cache clearing behavior for Home and Posts Page, Author Page, Category, Tag, and Custom Term Archives, Custom Post Type Archives, RSS/RDF/ATOM Feeds, and XML Sitemaps.
URI exclusion patterns (now supporting wildcards too).
User-Agent exclusion patterns (now supporting wildcards too).
HTTP referrer exclusion patterns (now supporting wildcards too).
The ability to set an automatic expiration time for cache files.
Client-Side Caching (to allow double-caching in the client-side browser).
Caching for 404 requests to reduce the impact of those requests on the server.
RSS, RDF, and Atom Feed caching.
The ability to cache or ignore URLs that contain query strings (GET Requests).
Apache Optimizations to enable GZIP Compression.
WP-CLI Compatibility.
An Advanced Cache Plugin system for theme and plugin developers.

Thanks to Cache Enabler, you have the ability to create static HTML files. You get to store those on the server disk. This way, the server will share static HTML content, and it will not have to handle a very intensive process on the backend. It's faster, easier and better. Plus, it enables you to boost the website speed quite a bit.
The Cache Enabler plugin creates static HTML files and stores them on the servers disk. The web server will deliver the static HTML file and avoids the resource intensive backend processes (core, plugins and database). This WordPress cache engine will improve the performance of your website.
Features:
Efficient and fast disk cache engine
Automated and/or manual clearing of the cache
Manually purge the cache of specific pages
Display of the actual cache size in your dashboard
Minification of HTML and inline JavaScript
WordPress multisite support
Custom Post Type support
Expiry Directive
Support of 304 Not Modified if the page has not modified since last cached
WebP Support (when combined with Optimus)
Supports responsive images via srcset since WP 4.4
Works perfectly with Autoptimize
HTTP/2 Focused
Don't hesitate and invest in the best WordPress cache plugin right away.
It will certainly be worth it, all you have to do is to check these plugins out, and the experience can be an amazing one in the end! Plus, you will have no problem making the most out of WordPress caching once you install these tools.
Each one of them has great customization options, so modifying them to suit your needs will not be a problem!
Latest posts by John Darrel
(see all)