WordPress security and safety is not something to joke about. If your website gets hacked, you will have to spend countless hours trying to fix things that you might not even understand.
Any kind of WordPress attack will give you a difficult time. Below you will find some solutions for your WordPress website.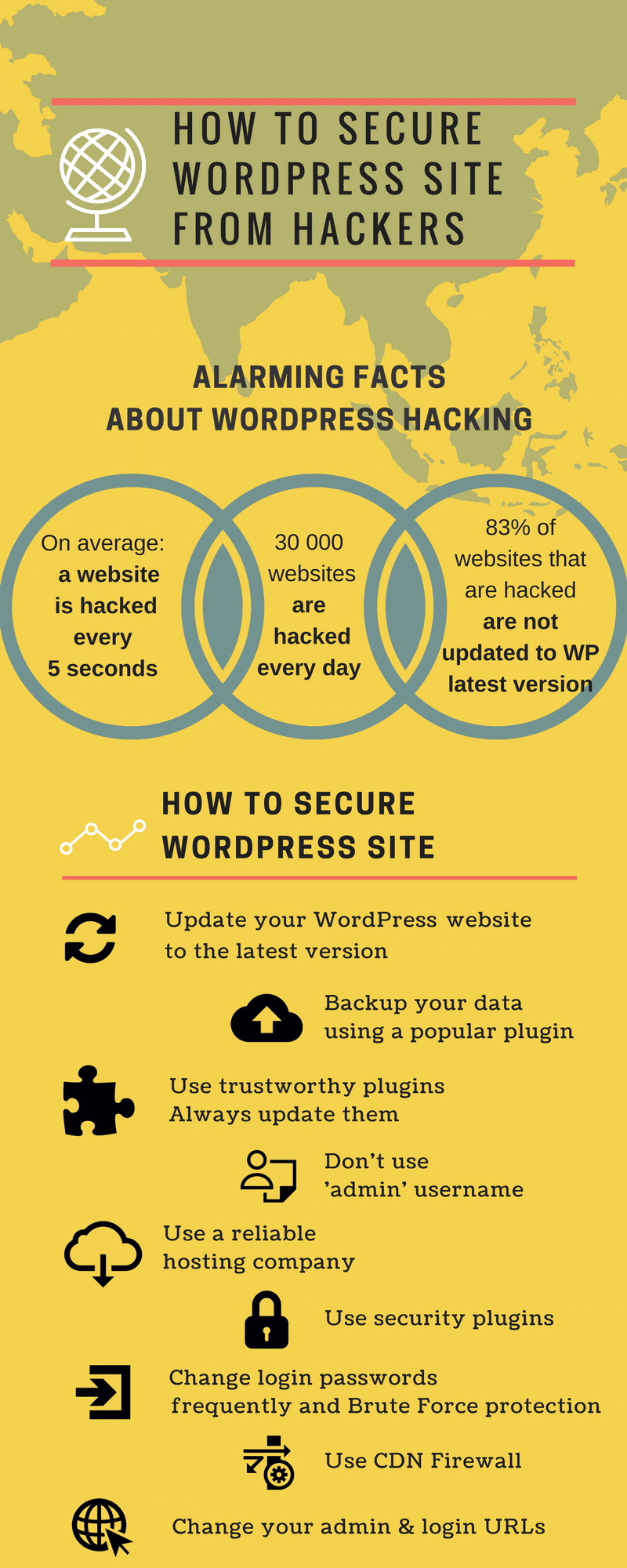 Proper Security Measures
Beginner's Level
Here are some tips:
Change your login and admin URLs
Secure administrator account (SSL)
Use your editor account purely for content work
Strengthen your WordPress password
Limit your login attempts
Automatically update your WordPress
Update your plugins on a regular basis
Backup your website/blog
Only use legit web hosts
Download themes and plugins from well-known sources
Advanced Level
On the advanced level, you can do the following:
Deleting plugins that you do not use
Installing well-known security plugin
Protecting your website from brute force attacks
Using CloudFlare
Monitoring for Malware
Performing theme checks
Blocking trackbacks and pingbacks
There are many other ways to protect your WordPress account: On Blast Blog
I am a WordPress Developer and I love creating plugins and themes for WordPress. It is a great CMS for any kind of business but we need to keep it a safe place.

I have over 15 years of experience in building plugins and themes for WordPress and other platforms.

Contact me if you have plugins that you want me to check before you insert them into your website. I will be happy to check them for security and speed.
Latest posts by John Darrel